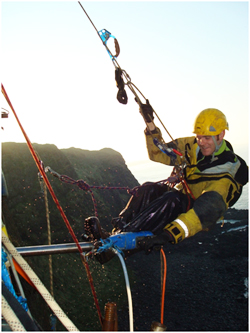 Specialist services can also include rock drilling that is again carried out using Industrial rope access techniques. Here we see a Rope access technician rock drilling on a cliff face in Northern Ireland (right).


Affordable with no compromise on quality
Over 20 years experience
A highly trained, skilled team
Projects completed for the UK's leading businesses
A wide range of maintenance services



To find out more about our services, click here to visit our contact form ...